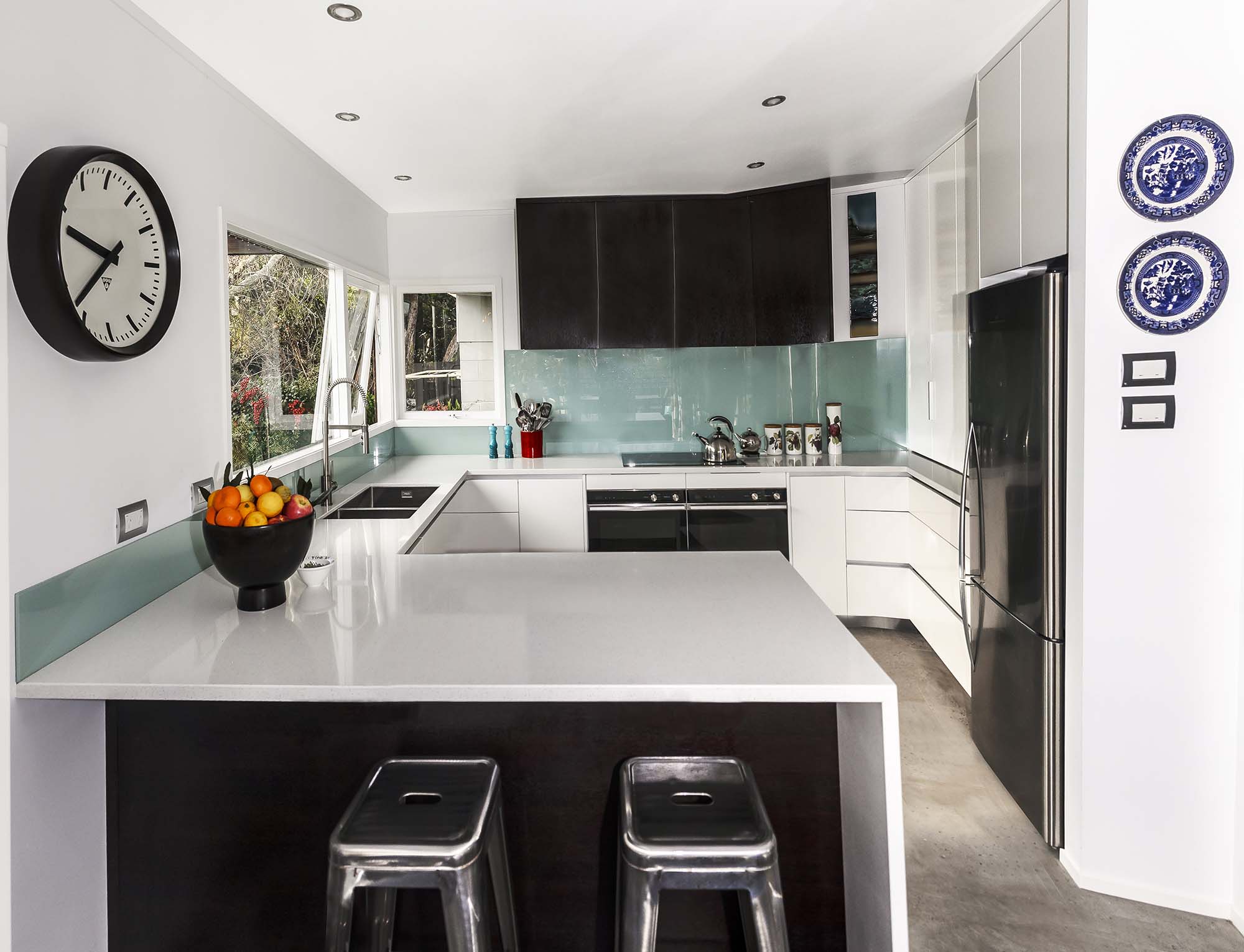 The relationship between practicality and beautiful design is a dynamic that we have investigated at great length. Ensuring that your home kitchen interior design melds form and functionality into a seamlessly executed aesthetic is what we do best. We ensure that every aspect of the design visual is created to embrace the architecture of the space in order to highlight the very best features of your kitchen as well as offer you intuitive serviceability.
It goes without saying that beautiful work requires time and expertise, though we are also very aware of the integration of our work as kitchen interior designers with the requirements of the overall project. We take great pride in our ability to manage our time and workflow to best adapt to the project at hand and ensure that all our services are executed above expectations, all the way from general kitchen design to the creation of custom cabinets in Auckland.
To us, creating custom kitchen cabinets is nothing short of pure artistry. We have spent years honing our craft in order to adapt product designs to best suit the visual and atmospheric values of the space. We have a passion for the elevation of kitchen cabinetry in Auckland, and we have dedicated our work in product design to match the evolving tastes and requirements of a modern kitchen. No home kitchen interior design is complete without ensuring that focused product design with attention to even the smallest detail has been considered.
Our bespoke kitchen design services offer you the benefit of using affordable interior designers without compromising on the value of custom designs. We enjoy creating custom solutions to fit any kitchen, big or small and are able to adapt easily to most requirements or requests in order to tailor-make the kitchen experience for every single home. Our work is specialised and built on over two decades of industry experience, so you can rest assured that your custom designs will be exactly what you hoped for.